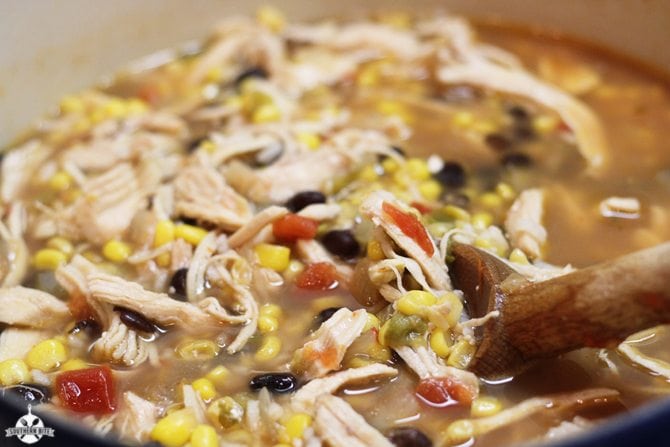 4 cups shredded cooked chicken (about 3 chicken breasts)
1 tablespoon vegetable oil
1 small onion, chopped
3 cloves garlic, minced
4 cups chicken broth (1 32-ounce carton)
1 (15-ounce) can black beans, drained and rinsed
1 (11-ounce) can whole kernel corn with red and green bell peppers, drained (I used Green Giant Mexicorn)
1 cup instant rice
1 teaspoon seasoned salt
1/4 teaspoon ground cumin
In a large pot, heat the vegetable oil over medium heat. Add the onions and cook until translucent - about 5 minutes. Add the garlic and cook, stirring frequently, for about 1 minute - being cautious not to burn it. Add the chicken broth and bring to a simmer. Add in the chicken, black beans, corn, rice, seasoned salt, and cumin. Stir to combine. Reduce the heat to low and cook for 5 to 10 minutes, or until the rice is tender.
Southern Bite