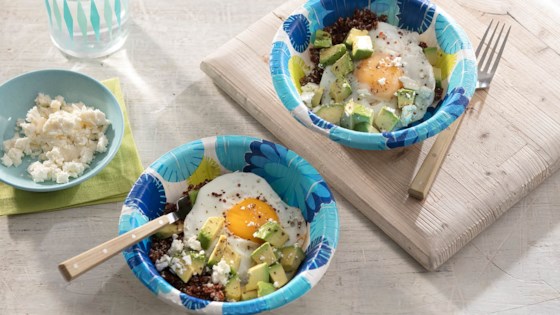 1/2 cup water
1/4 cup red quinoa
1 1/2 teaspoons olive oil
2 eggs
1/4 teaspoon seasoned salt
1/4 teaspoon ground black pepper
1 avocado, diced
2 tablespoons crumbled feta cheese
Stir water and quinoa together in a rice cooker; cook until quinoa is tender, about 15 minutes.
Heat olive oil in a skillet over medium heat and cook eggs to desired doneness; season with seasoned salt and pepper.
Combine quinoa and eggs in a bowl; top with avocado and feta cheese.