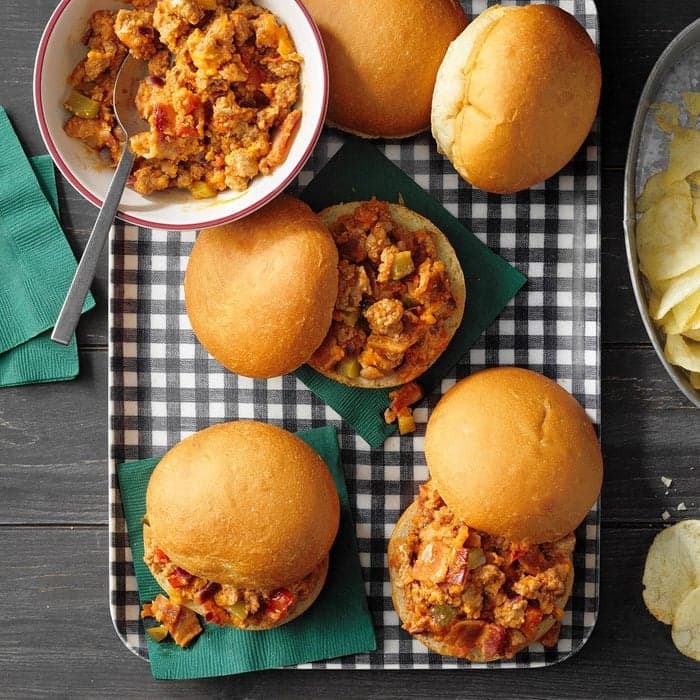 1-1/2 pounds ground turkey
1 large red onion, finely chopped
12 bacon strips, cooked and crumbled
2 medium tomatoes, chopped
3/4 cup ketchup
1/2 cup chopped dill pickle
2 tablespoons yellow mustard
1-1/2 cups shredded cheddar cheese
8 hamburger buns, split
In a large skillet, cook and crumble turkey with onion over medium heat until turkey is no longer pink, 6-8 minutes. Stir in bacon, tomatoes, ketchup, pickle and mustard; heat through.
Stir in cheese until melted. Spoon meat mixture onto bun bottoms and place top bun.