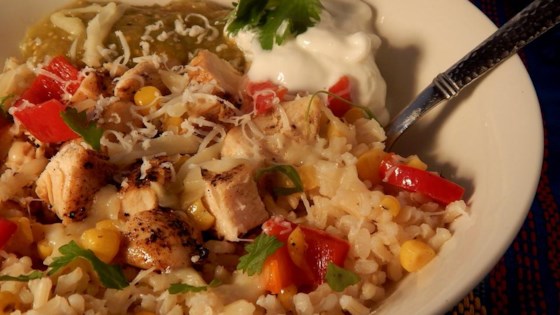 2 teaspoons olive oil
4 ounces diced cooked chicken
1/2 cup frozen corn
1 red bell pepper, sliced
salt and ground black pepper to taste
1 cup cooked brown rice
1/2 cup salsa (see Baja Fresh Mexican Restaurant Salsa on this site)
1/4 cup shredded Monterey Jack cheese
Heat oil in a skillet over medium heat.
Cook and stir chicken, corn, and red pepper in hot oil until heated through and pepper is slightly softened, about 5 minutes.
Season with salt and pepper.
Spoon rice into 2 bowls, divide chicken mixture between the two bowls, and top each with salsa and Monterey Jack cheese.