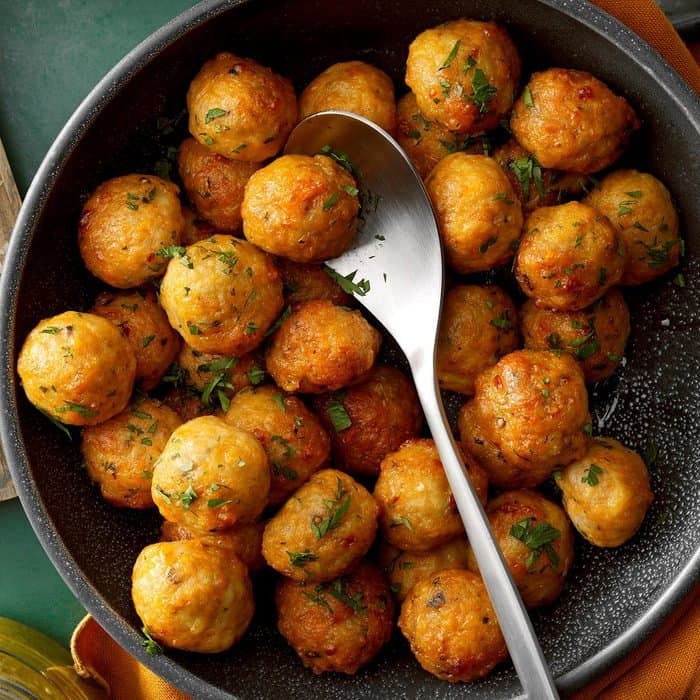 1/2 cup shredded Parmesan cheese
1/2 cup dry bread crumbs
1 large egg, lightly beaten
2 tablespoons olive oil
1/2 teaspoon salt
1/2 teaspoon garlic powder
1/2 teaspoon paprika
2 teaspoons minced fresh parsley or 1/2 teaspoon dried parsley flakes
1/2 teaspoon pepper
1 pound ground chicken
Preheat oven to 400°. In a large bowl, combine the first 9 ingredients. Add chicken; mix lightly but thoroughly. Shape into 1-1/2-in. balls. Place meatballs on a greased rack in a 15x10x1-in. baking pan. Bake until cooked through, 20-25 minutes. If desired, top with additional chopped fresh parsley.