Indulge in the Ultimate Sweet Treat with Baskin Robbins' Mouth-Watering Flavors! But Watch Out - Those Weekly Visits Can Really Add Up Fast! Want to Enjoy Delicious Ice Cream Without Breaking the Bank?
Try Making it at Home - You'll Be Surprised at How Easy and Affordable it Can Be!

Enjoy!!
=-=-=-=-=-=-=-=-=-=
Secret Recipe Alert
=-=-=-=-=-=-=-=-=-=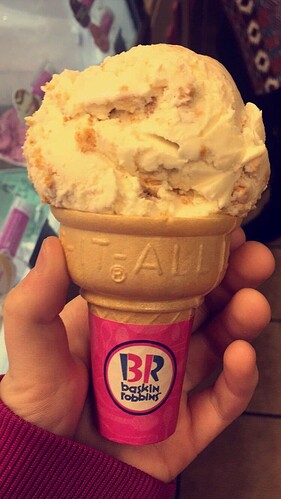 2 1/2 cups heavy whipping cream
1 1/4 cups sugar
2 beaten eggs
1 1/2 8-ounce packages cream cheese, softened
1/2 teaspoon finely shredded lemon peel
1 tablespoon lemon juice
1 teaspoon vanilla
Graham Crackers broken into bits
In a large saucepan combine 1 1/2 cups of the whipping cream, sugar, and eggs. Cook and stir over medium heat just until boiling.

In a large mixing bowl beat cream cheese with an electric mixer until smooth; slowly beat in hot mixture.

Cover and chill thoroughly.

Stir in remaining whipped cream, lemon peel, lemon juice, and vanilla.

Freeze in a 4-5 quart ice cream freezer according to the directions.

Fold in Graham Cracker bits.

Put into freezer container with a lid and let sit 4 hours in the freezer before serving.
Makes: 8 -10 Servings
Until Next Time… Be Well!
RSN