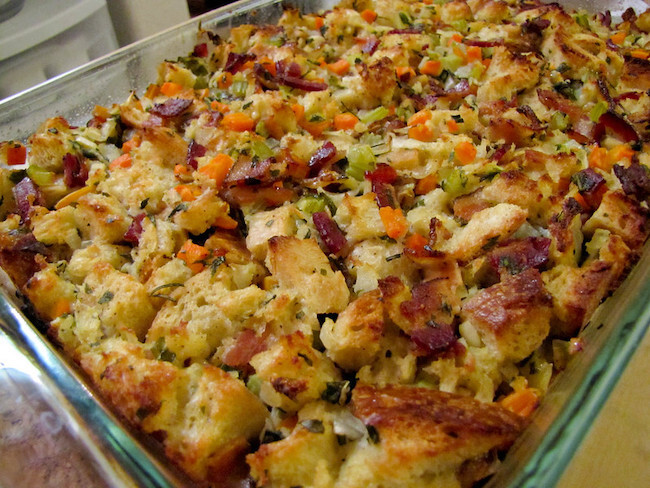 10 oz can sliced carrots, undrained
1 Tbsp sage
3 English muffins cut into cubes
4 oz can sliced mushrooms,undrian
12 Tbsp poultry seasoning
8 oz bag unseasoned croutons
14 oz can chicken broth
1 Tbsp chicken bouillon powder
1 Tbsp dry parsley
2 ribs celery, cut 4-5 pieces
3 Tbsp melted butter
2 Tbsp dry minced onion
Preheat oven 350 degrees.
Dice the carrots into tiny bits in the can with a paring knife.
Empty them into a large baking baking dish along with the liquid.
Add the mushrooms.
Empty the can of broth into a blender.
Add celery butter, sage, poultry seasoning and bouillon.
Blend for a few seconds on high until the celery is finely minced.
Add the English muffin cubes, crumbs and croutons to the baking dish.
Sprinkle the parsley and onion on top of the breads.
Pour the blender mixture into the baking dish.
Stir everything until completely moist.
Cover with a lid or aluminum foil and bat for about 45 minutes to an hour.