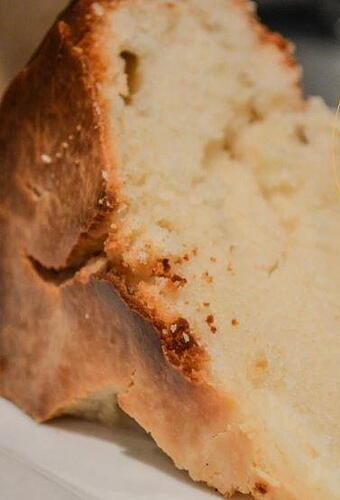 2 sticks of butter (softened)
1 cup of sugar
1 1/2 cups of flour
3 eggs
2 teaspoons of vanilla extract
3/4 cup of milk
1/4 cup of condensed milk
1 teaspoon of baking powder
Heat oven to 375 degrees
Butter the bottom of a 9 inch cake pan.
Take some of that 1 cup of sugar to cover the bottom and sides of the pan.
Mix all of the ingredients (in the order listed) in a mixer.
Pour mixture into cake pan (note: this will rise!)
Bake for an hour, or until a knife inserted into the middle comes out clean.