Sandwiches are a staple for most of us, but it's easy to get in a rut, making or ordering the same old thing. Why not break out of the boring routine with a Southern-style Po' boy stuffed with crispy-coated U.S. farm-raised catfish and all the trimmings? In less than 10 minutes, this world-class sandwich is ready to enjoy.
Once you're hooked on the mild, sweet flavor and convenience of U.S. farm-raised catfish, you'll want to keep a good thing going. Also try this versatile fish grilled or broiled with Cajun-style or jerk seasonings, in tacos and in chowder.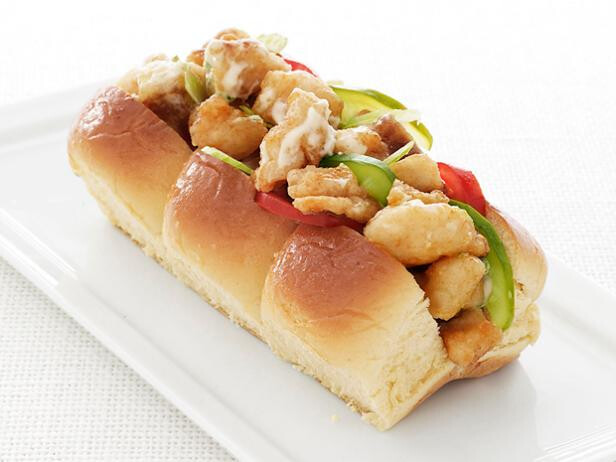 =-=-=-=-=-=-=-=-=-=-=-=-=-=-=-=-=-=-=-=-=-=-=-=
Enjoy Your Best Health Ever! PLUS…
Get Incredible Mental Focus and Potentially
Add Years to Your Life! with The AIP Diet
=-=-=-=-=-=-=-=-=-=-=-=-=-=-=-=-=-=-=-=-=-=-=-=
Catfish Po' Boys
(Yield: 4 portions)
Ingredients:
1 egg, beaten
1 cup Italian-seasoned breadcrumbs
4 U.S. farm-raised catfish fillets (about 6 ounces each)
1/4 cup vegetable oil
4 4-inch long rolls, split or 8 slices of bread
1/2 cup prepared pesto sauce
8 jarred roasted red pepper halves
8 lettuce leaves
8 thin slices provolone cheese
Directions:
In separate shallow bowls, place egg and breadcrumbs. Dip each catfish fillet into egg, then coat in breadcrumbs, shaking off excess. In a large skillet, heat oil over medium-high heat.
Cook the fillets, a few at a time, until golden brown and opaque in the center, 3 to 4 minutes on each side; drain on paper towels.
Spread cut sides of the rolls with pesto. On bottoms of rolls, layer roasted red peppers, lettuce leaves and provolone; top each with a catfish fillet. Place roll tops on fish.
Until Next Time… Be Well!
Kind Regards,
RSN