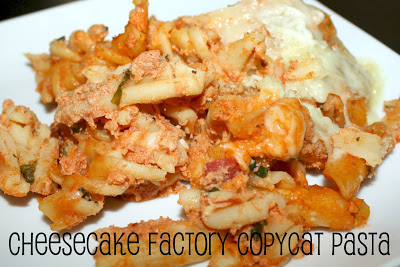 1 1/2 cup Ricotta Cheese
2 1/2 cups shredded mozzarella cheese
1 egg, beaten
1/8 teaspoon black pepper
1/4 cup sliced basil leaves
8 ounces rigatoni or pasta noodles of choice (cooked and drained)
1/2 cup shredded parmesan cheese
1/2 jar Classico Fire Roasted Tomato & Garlic Sauce
Preheat over to 350. Combine mozzarella cheese, egg, basil, pepper, and ricotta cheese.
Combine hot noodles, sauce, and ricotta mixture. Bake in 11 x 7 glass dish. Sprinkle with mozzarella and parmesan cheese. Bake 25 minutes covered. Bake additional 5 minutes uncovered until cheese is melted.