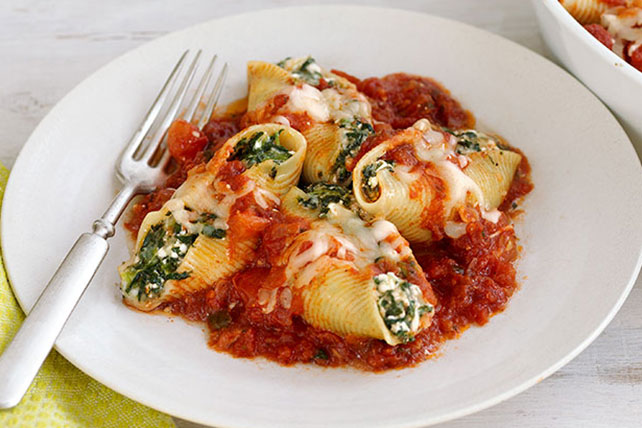 1 box dry jumbo shells
1 jar spaghetti sauce
16 ounces ricotta cheese
1 cup mozzarella cheese chopped into 1 inch pieces
1 cup Parmesan/Romano or four cheese mix shredded
1 egg
1/4 cup bread crumbs
1 small bag fresh spinach
Preheat the oven to 350°F.
Mix all the filling ingredients in a big bowl stir until well
blended.
Boil water and make the shells al dente.
Drain, cool and stuff the shells with the mix.
Bake in a baking dish with sauce for approximately 1/2 hr or until
cheese starts to melt.