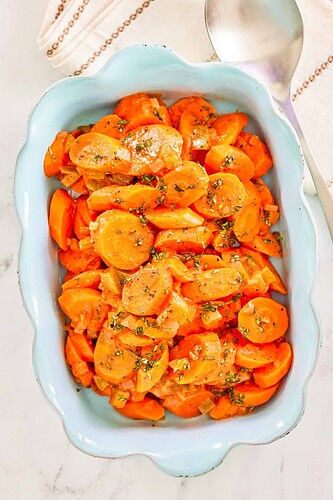 5 cups sliced, cooked carrots
1 minced onion
1/2 cup oil
2/3 cup sugar
1 teaspoon celery seed
1 teaspoon Worcestershire sauce
3/4 cup vinegar
1 can tomato soup
1 diced green pepper
1 teaspoon salt
1 teaspoon mustard
1 teaspoon basil leaves
1/2 teaspoon pepper
Cook carrots, last 5 minutes, add onions and green pepper. Drain. In separate pan bring rest ingredients to boiling point. Pour over carrots. Cool and refrigerate.