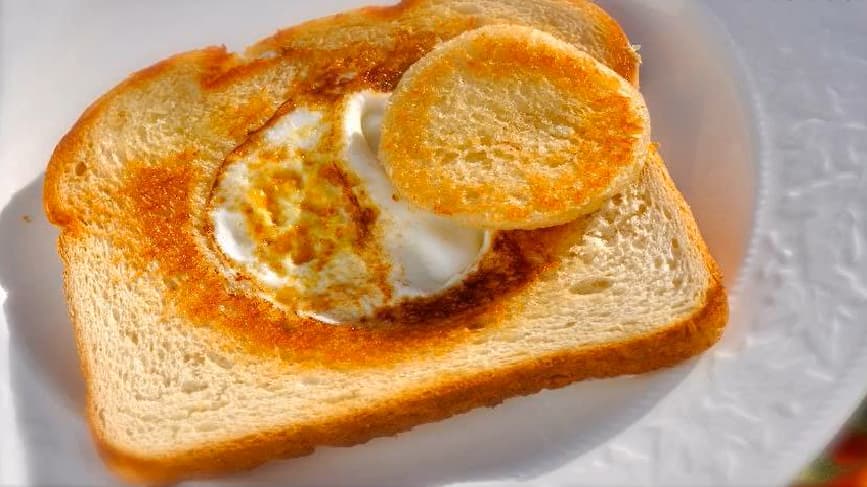 1 slice sour dough bread
1 tablespoon margarine or butter
1 egg
salt and pepper
Heat a non-stick skillet over medium heat. Use one small biscuit cutter or a small juice jar to press into the sourdough bread. Twist slightly so the bread "cuts" and you can remove the cut out circle. Spread the margarine or butter on both sides of the bread and place the bread into the pan. Place the cracked egg into the hole. When the bread is toasted on the bottom side (it takes about a minute), flip the bread over and allow to toast on the other side. Season with salt and pepper to taste.