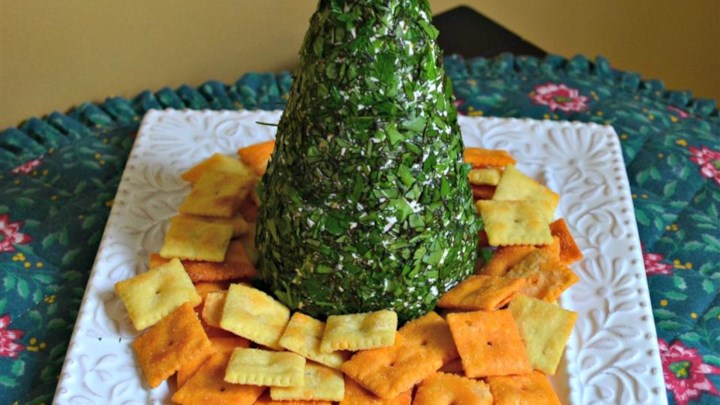 2 (8 ounce) packages cream cheese, softened
1/2 cup shredded Havarti cheese
1/2 cup grated Parmesan cheese
2 tablespoons + 2 tablespoons chopped fresh basil
2 teaspoons grated lemon peel
1/2 teaspoon minced garlic
1/4 cup chopped fresh parsley
Mix cream cheese, Havarti cheese, Parmesan cheese, 2 tablespoons basil, lemon zest, and garlic together in a bowl.
Transfer cream cheese mixture to a piece of plastic wrap.
Roll the plastic wrap around cream cheese mixture forming a cone shape, resembling a tree.
Stand the 'tree' upright and remove the plastic wrap.
Cover the visible portion of the 'tree' with 1/4 cup basil and parsley.
Gently wrap the 'tree' with a fresh sheet of plastic wrap and refrigerate until firm, about 2 hours.