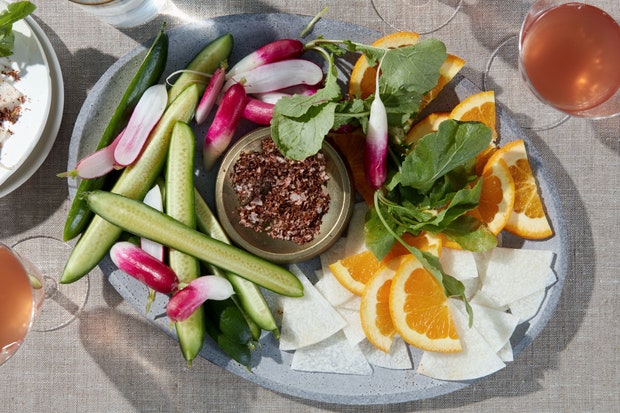 1 lime
2 tablespoons flaky sea salt
1/2 teaspoon ancho chile powder
2 oranges, sliced into 1/4-inch rounds, rounds halved
5 mini seedless cucumbers, cut into 1/2-inch spears
1 bunch of radishes (preferably breakfast), halved
1 large jicama, peeled, cut into 1/4-inch-thick slices, half of slices cut into half moons, half moons cut into triangles
Finely grate lime zest into a small bowl. Stir in salt and chile powder. Cut lime into wedges.
Arrange crudités on a platter. Squeeze lime juice over, then sprinkle with some spiced salt mixture. Serve remaining spiced salt mixture alongside.