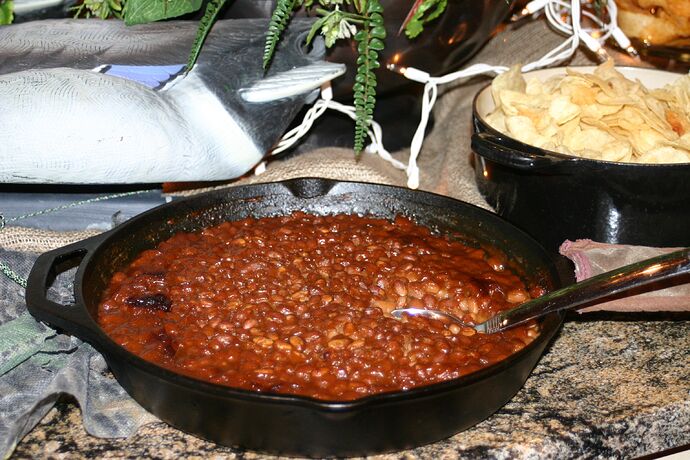 2 cans (28 ounces each) pork and beans (I use Van Camp's)
1 Vidalia onion, finely chopped
1/2 cup packed brown sugar (either light or dark is okay)
2 tablespoons yellow mustard
3/4 cup BBQ sauce (I use Cattlemen's)
1/2 cup Johnnie Fair syrup (okay to use corn syrup)
6 slices bacon
Heat the oven to 400°F. Mix together the beans, onions, sugar, mustard, BBQ sauce, and syrup and pour into the casserole. Cook the bacon for 2 minutes in the microwave. Put on top of the beans. Bake for 45 minutes to 1 hour, until bubbly and slightly thickened.
A Note from Miss Kay
This recipe makes repeated appearances in our family; it's a great one to serve with hamburgers.