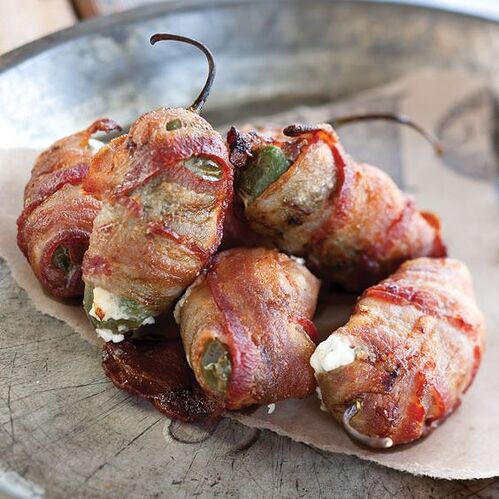 8 jalapeños, halved and seeded
1 (8-ounce) package cream cheese, softened
1 pound ground breakfast sausage
1 pound bacon, thinly sliced
¼ cup butter, melted (optional)
If you are grilling use medium heat or preheat oven to 400°. Line a baking sheet with aluminum foil, and top with a metal cooling rack.
Fill each jalapeño half with cream cheese. Make 16 sausage patties. Mold a patty around each jalapeño half, making sure to cover the whole pepper. Wrap one piece of bacon around the sausage.
Bake until bacon is crispy, and sausage is thoroughly cooked, about 12 to 15 minutes on each side. Remove from heat, and brush with melted butter, if desired.