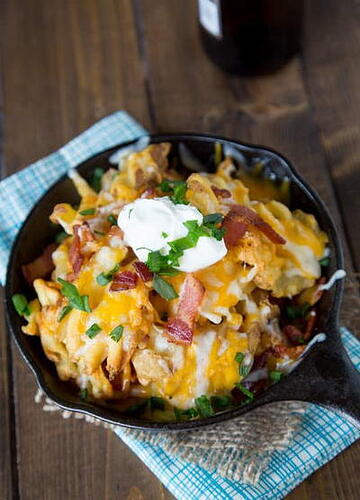 1 bag frozen waffle fries
4 strips bacon, cooked until crisp
2 cups shredded KRAFT Colby & Monterey Jack Cheese
1/4 cup green onion, sliced
1/4 cup sour cream
Cook the waffle fries according to the package directions, until crispy.
Line a plate or baking sheet with a layer of the cooked waffle fries. Top with 1/2 the bacon and 1 cup of shredded cheese. Top with the remaining fries, bacon and cheese. Microwave or return to the oven until the cheese is melted.
Remove from the oven top with sour cream and green onions to serve.