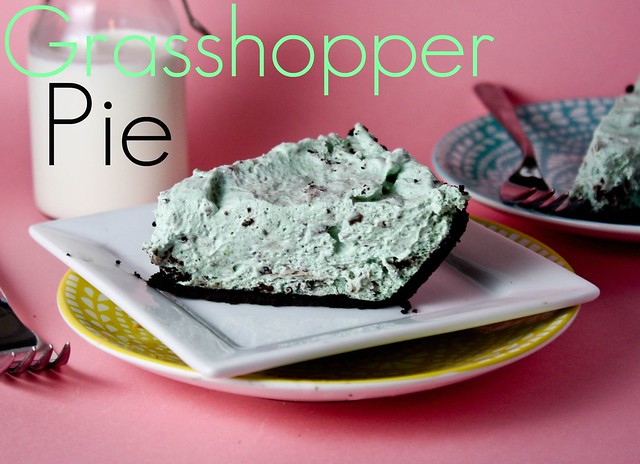 8 oz cream cheese, softened
8 oz tub Cool Whip
1 Oreo Crust (I buy premade but you can make your own if you prefer)
1/2 (of a 14 oz) can sweetened condensed milk
16 Keebler Grasshopper Cookies
Green food coloring
Crush cookies in a large Ziploc bag. Some large chunks are fine, but you want mostly very small, even crushed pieces.
In the bowl of a mixer, beat cream cheese on medium until smooth. Add sweetened condensed milk and beat until combined. Mix in crushed cookies and fold in Cool Whip. Add food coloring and fold in until desired color is achieved. Pour into pie shell and chill for at least 4 hours.
This will make a very very full pie. If you double the recipe, you can get 3 normal pies.