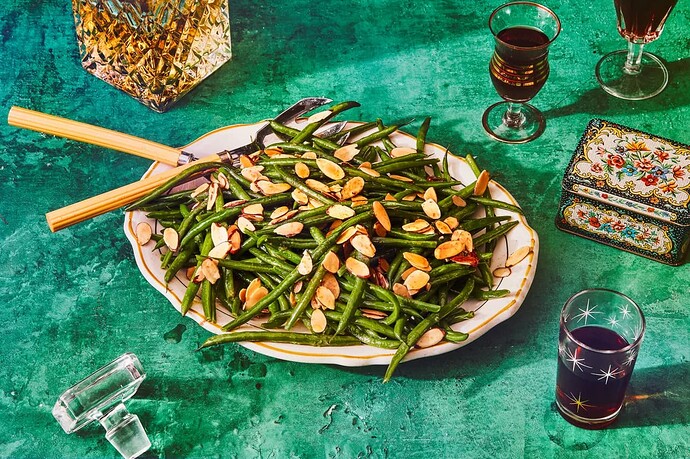 2 1/2 pounds green beans, preferably haricot verts, trimmed
1 teaspoon kosher salt, plus more
1/2 cup (1 stick) unsalted butter
1 cup (3.5 ounces) sliced almonds, preferably skin-on
2 tablespoons fresh lemon juice
Cook green beans in a large pot of boiling salted water until crisp-tender, 5–7 minutes. Drain, then immediately transfer to a large bowl filled with ice water. Drain again and pat dry.
Melt butter in a large, deep-sided skillet over medium heat. Add almonds and 1 tsp. salt and stir to coat. Cook, stirring occasionally, until fragrant and beginning to brown, about 3 minutes. Add green beans and lemon juice and stir to coat; cook just until warmed through.
Transfer green beans to a platter. Pour butter sauce and almonds over and serve.