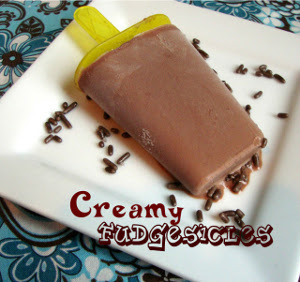 1 cup milk or cream
1 tablespoon cocoa powder
1 tablespoon sugar
1/4 cup water
3/4 cup semi-sweet chocolate chips
Over low heat bring milk/cream, cocoa, sugar and water to a simmer. Simmer for about 5 minutes. Pour chocolate milk/cream mixture over chocolate chips (I had mine in a large measuring cup with a pour spout) and using a whisk, stir until chips are completely dissolved.
Let mixture sit for 5 minutes before pouring into popsicle or ice trays. Freeze.
Serve ice cubes in milk for a luscious glass of chocolate milk or add some Kahlua for the perfect adult treat.