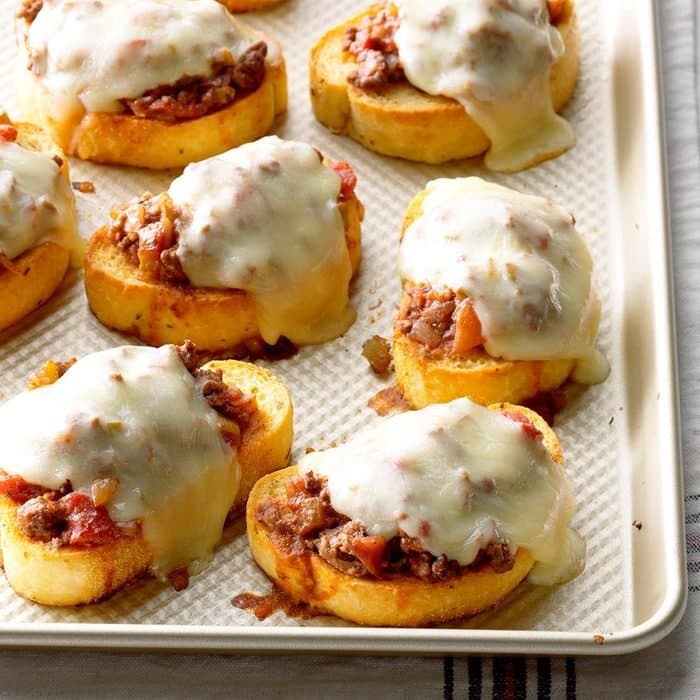 1 can (14-1/2 ounces) diced tomatoes, undrained
1/4 cup tomato paste
1/4 teaspoon salt
1/8 teaspoon pepper
1 package (11-1/4 ounces) frozen garlic Texas toast
8 slices part-skim mozzarella cheese
Preheat oven to 425°. In a large skillet, cook beef with green pepper, onion and garlic over medium-high heat until meat is no longer pink, 5-7 minutes; crumble beef; drain. Stir in wine and bring to a boil; cook until wine is reduced by half, about 2 minutes. Stir in tomatoes, tomato paste, salt and pepper; return to a boil. Reduce heat; simmer, uncovered, until mixture is thickened, 2-3 minutes, stirring occasionally.
Meanwhile, place Texas toast on a foil-lined 15x10x1-in. pan; bake until lightly browned, 8-10 minutes.
Spoon beef mixture onto toast; top with cheese. Bake until cheese is melted, 3-4 minutes. Serve immediately.