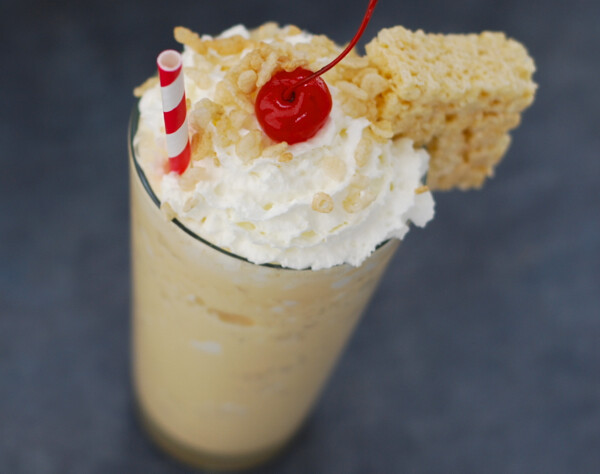 The first time we heard of this, we wondered how good a shake with Rice Krispies could be. Well we were really surprised because this shake is really good. Jack in the Box is known for tasty and inventive fast food. They have a large variety of menu items, such as egg rolls, tacos, burgers, mini burgers, and much more. They are known for their creativity, and this shake definately fits the bill.
Jack in the Box uses premium ice cream, so we suggest that you use a good quality of ice cream. We really liked Blue Bell Old Fashioned Vanilla Ice Cream, and our second choice was Blue Bunny Vanilla Ice Cream.
1 C. vanilla ice cream
2 Tbsp. milk
1 Tbsp. Marshmallow Fluff
2 Tbsp. Rice Krispies
First combine the ice cream, milk, marshmallow fluff, together, when you get
this to the consistency you desire, stir in the Rice Krispies, and gently
stir them in.
Now if you don't want to buy the Marshmallow Fluff, and the cereal, Rice
Krispies makes a Rice Krispie Treat cereal. Make the same way as listed
before but without the Marshmallow fluff. These are good too, but we like
using the fluff and the cereal.