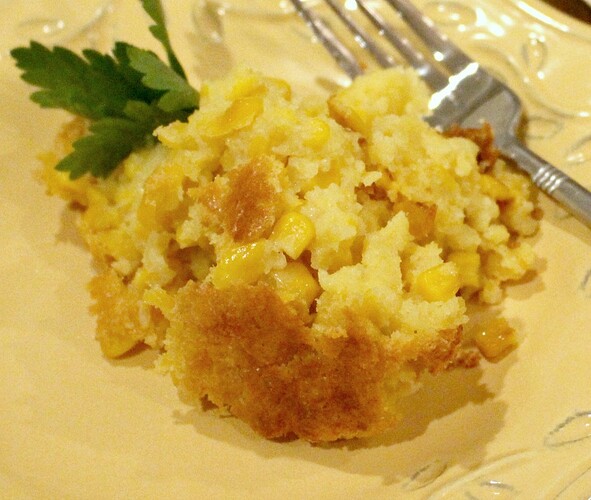 1 box Jiffy corn mix
1 can yellow corn, drained
1 can cream style corn
1/4 cup butter, melted and cooled
6 ounce container fat free plain Greek yogurt or sour cream
1/2 cup evaporated milk
2 large eggs
In a large mixing bowl combine all the ingredients and mix with a rubber spatula.
make sure you get all the dry mix from the bottom all incorporated into the batter.
Pour batter into the prepared dish and bake anywhere from 45 to 60 minutes.
Check with a wooden skewer or toothpick.
There should be some moist crumbs on.
Let sit and cool about 15 minutes.