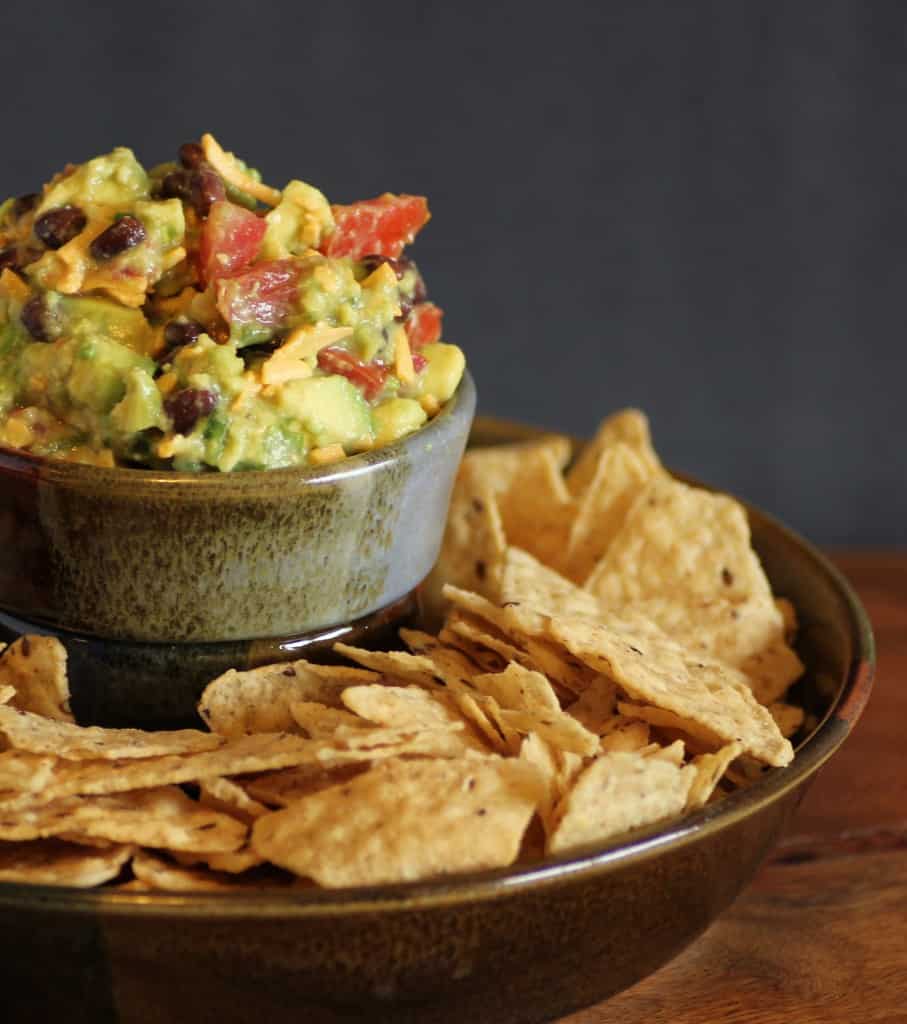 4 ripe avocados, seeded, peeled and diced
2 ripe red tomatoes, diced
2 jalapeno peppers, seeded and finely diced
½ 19 oz. can of black beans, drained and rinsed
4 green onions, thinly sliced
2 limes, juiced
½ cup of sharp aged cheddar cheese, grated
1 tsp. garlic salt
Place two of the avocados in a bowl. Add the tomatoes, jalapeno peppers, garlic salt and the lime juice. Mash lightly with a potato masher. Add the beans, onions and the cheese along with the two remaining avocados. Stir to combine. Chill until ready to use.