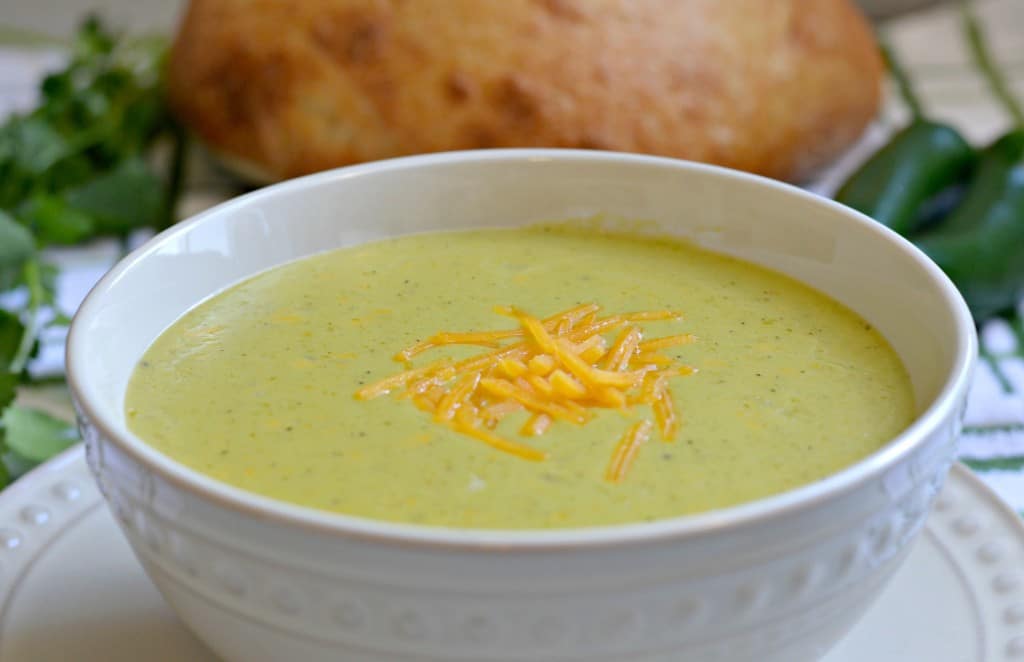 3 Jalapenos, de-seeded and chopped up
1.5 Cups of grated mild cheddar cheese
1 Cup of whipping cream
1 can of Chicken Broth
1/2 cup of finely chopped onions
2 T of flour
1 T of butter
Cilantro
Salt, Cumin, Pepper, and Garlic Powder
De-seed the jalapenos and chop into smaller pieces.
Add the jalapenos, the cilantro, the cheddar cheese, and the chicken broth to a blender and blend until smooth.
In a saucepan, add a small amount of olive oil, and when hot add 1 tablespoon of butter and saute the onions until translucent.
Add the jalapeno mixture to the saucepan and let boil for 2 minutes.
Add seasonings.
Add the whipping cream and let boil for 5 more minutes.
Add the flour and whisk quickly to avoid lumps until it is the desired consistency.
Serve immediately with freshly baked bread.