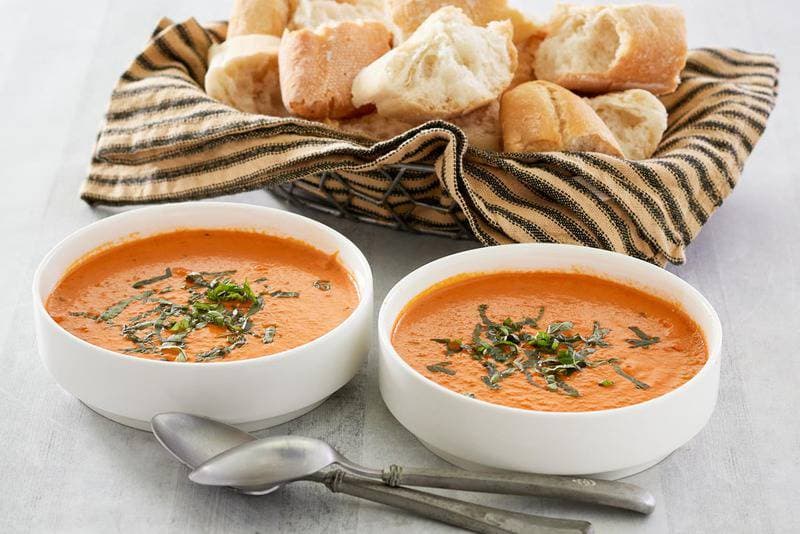 4 cups tomatoes peeled, cored and chopped, or 4 cups canned chopped tomatoes
4 cups tomato juice
12 fresh basil leaves
1 cup heavy cream
4 ounces unsalted butter
salt to taste
1/4 teaspoon fresh ground black pepper
Combine tomatoes, tomato juice, and basil in a soup pot or large saucepan.
Bring the mixture to a boil then reduce the heat and simmer it 30 minutes.
Add butter and heavy cream.
Stir and cook until the butter is melted.
Puree the soup in small batches in a blender or food processor. Or you can use a hand-held immersion blender to puree the soup in the pot.
Return the soup to the pot and bring it to a simmer.
Add salt and pepper to taste.
Garnish the soup with basil leaves and serve it with your favorite bread.