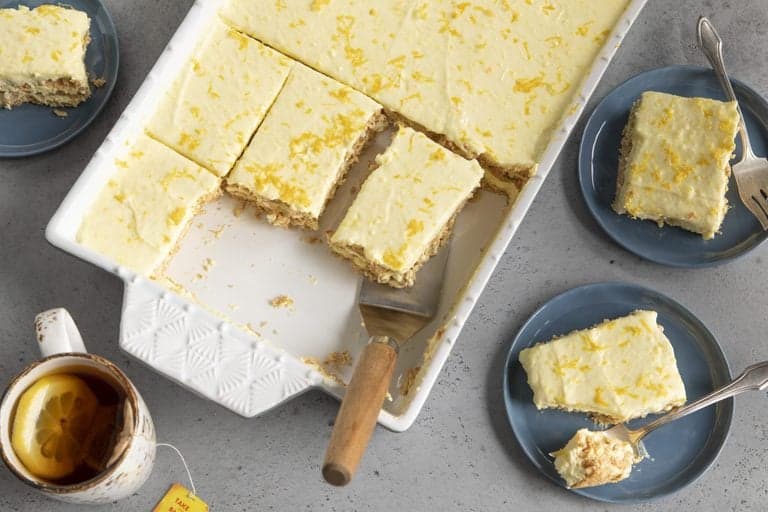 1 package graham crackers
1 package (8 ounces) cream cheese, softened
2 packages (3-1/3 ounces each) instant lemon pudding mix
2-1/2 cups 2% milk
1 carton (16 ounces) frozen whipped topping, thawed
2 tablespoons grated lemon zest
Step 1: Create the Filling
In a large bowl, beat cream cheese, pudding mix and 1 tablespoon of lemon zest until blended. Gradually beat in milk until smooth. A good hand mixer will make this job easy.
Remember: To make this filling super smooth and decadent (not to mention easier to mix), the cream cheese should be softened.
Step 2: Fold in the Whipped Topping
Next, fold in the thawed whipped topping. This gentle mixing method will ensure that the filling is light and airy.
Step 3: Layer
Arrange the crackers in an ungreased 13-by-9-inch dish. Make sure your pan is at least 2 inches deep to accommodate all the filling.
Then spread a third of the lemon mixture over the crackers and repeat twice more.
Step 4: Finish and Refrigerate
As a finishing touch, sprinkle with the remaining tablespoon of lemon zest. Refrigerate, covered, for, 8 hours or overnight.