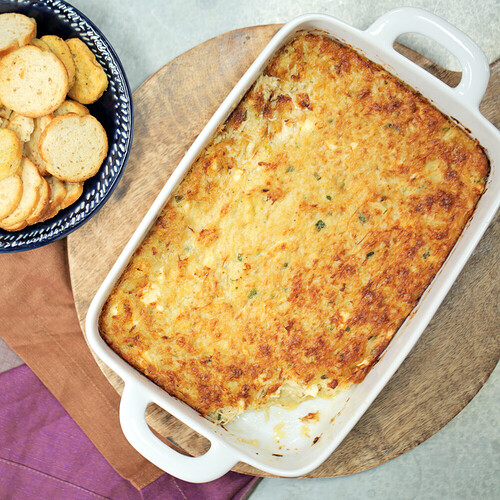 1/2 pound jumbo lump crabmeat
8 ounces cream cheese
1/2 cup mayonnaise
3/4 cup grated Parmesan cheese
4 tablespoons minced green onions
2 large garlic cloves, minced
1 tablespoon Worcestershire sauce
2 teaspoons fresh lemon juice
1 teaspoon Cajun seasoning
1 teaspoon hot sauce
Preheat oven to 350°. Combine all ingredients in a medium bowl. Stir well. Transfer mixture into a 2-qt. baking dish. Bake for 35 to 40 minutes or until bubbly and lightly browned. Serve with toasted crackers.