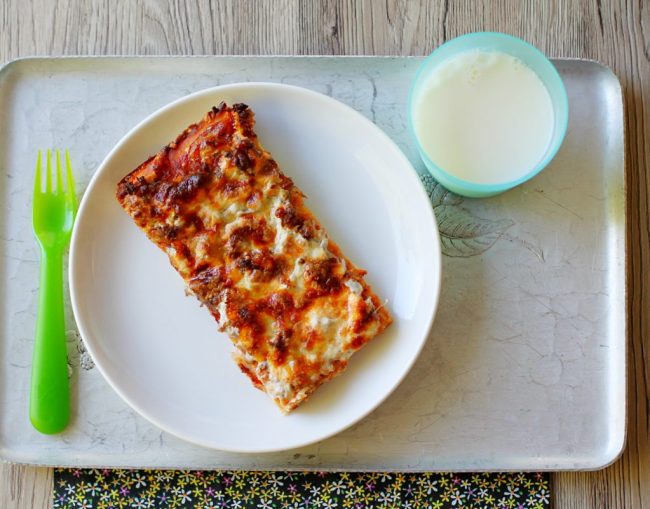 2 2/3 c. all-purpose flour
3/4 c. nonfat dry milk powder
2 T. + 1 1/4 t. sugar
2 t. active dry yeast
1/2 t. salt
1 2/3 c. warm water
1 1/4 t. vegetable oil
1/2 lb. Italian sausage
1/2 lb. lean ground beef
1/2 jar (7 oz.) pizza sauce
16 oz. part-skim mozzarella cheese, shredded
Grease and flour a metal (1/2-sized) sheet pan (18"x13"). Preheat oven to 475 degrees.
In a large bowl, whisk together the flour, milk powder, sugar, yeast and salt. Microwave the water for about 1 minute and add the oil. Pour the oil and water mixture into the flour mixture and stir with a spatula until a batter is formed. If there are a few lumps remaining, it's OK.
Spread the pizza dough into the prepared sheet pan, being sure the dough is spread evenly and to the edges of the pan. Set aside to rest for about 20 minutes.
Meanwhile, brown the Italian sausage and ground beef together until cooked completely. Drain and set aside.
Bake the un-topped crust for about 12 minutes. Remove the crust and top with the pizza sauce, then the cooked sausage and beef mixture and then the shredded cheese.
Return the pizza to the oven and bake for an additional 12-15 minutes, or until top is well browned.