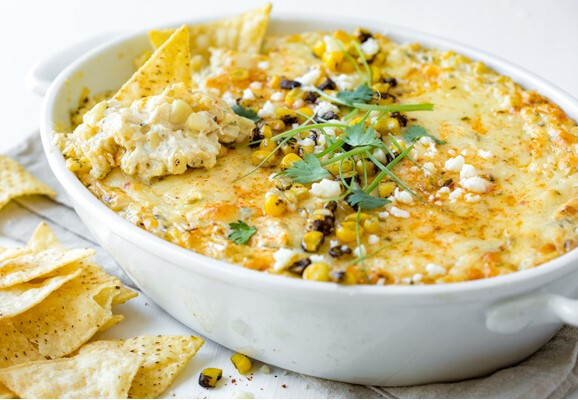 For Cinco de Mayo, I have a recipe that you can use to dip your tortillas in. This dip should be served warm.
Happy Cinco de Mayo Chefs.
=-=-=-=-=-=-=-=-=-=-=-=-=-=
Weight Loss Secrets
Learn how to Lose 9 lbs. Every 11 days
=-=-=-=-=-=-=-=-=-=-=-=-=-=
Ingredients:
2 (8 ounce) packages cream cheese, softened
1 cup butter, softened
2 (15.25 ounce) cans white corn, drained
2 (14 ounce) cans diced tomatoes with green chile peppers
Directions:
Combine the cream cheese, butter, corn, and tomatoes with green chile peppers in a slow cooker.
Set the slow cooker to Low. Cook until the cream cheese and butter melt completely, about 1 hour.
Serve Warm.
Enjoy!
RSN