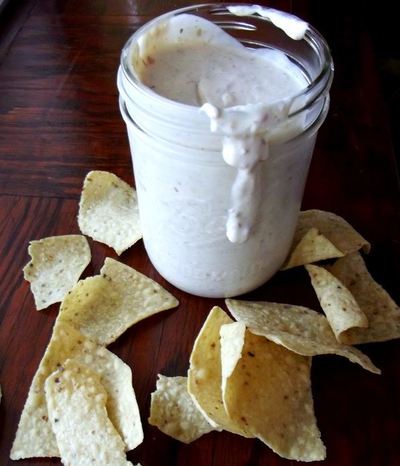 1 Quart jar Miracle Whip
1 cup sour cream
1 t Garlic Salt
6 Cloves Garlic
18 Pimento Stuffed Olives
1 T Olive Juice from Jar
½ T Red Pepper Flakes
½ t Cayenne Pepper
½ t Salt
1 t Cumin
1 t Dried Oregano
4 dashes Hot Sauce
Juice of Half a Lemon
½ Cup Milk
Place garlic and olives into food processor and blend till chopped.
Add in rest of the ingredients into food processor and blend till all combined.
Place sauce in mason jars or something similar and refrigerate at least 24 hours.
After the 24 hours is up serve on anything!! Chips, tacos, fries, rice, anything tastes good with this sauce.