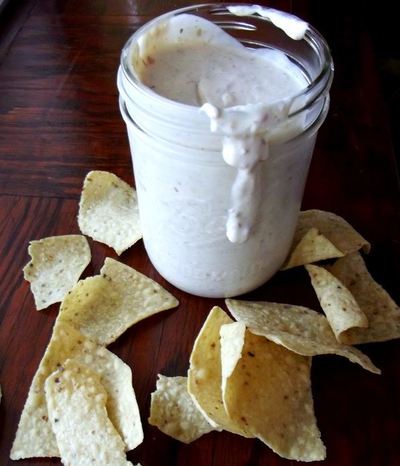 30 oz jar Miracle whip
3 cloves Garlic
Juice of half a lemon
1 tsp Oregano, Dried
4 dashes Hot sauce
18 Pimento stuffed olives
1 Tbs Olive juice from jar
½ tsp Cayenne pepper
½ tsp Salt
1 tsp Cumin
½ cup Milk
1 cup Sour cream
Just put all of these ingredients into your food processor and blend till smooth!

You have to refrigerate this sauce for 12-24 hours.

You have to give it that time to meld together or it will not taste right so make sure to plan ahead.