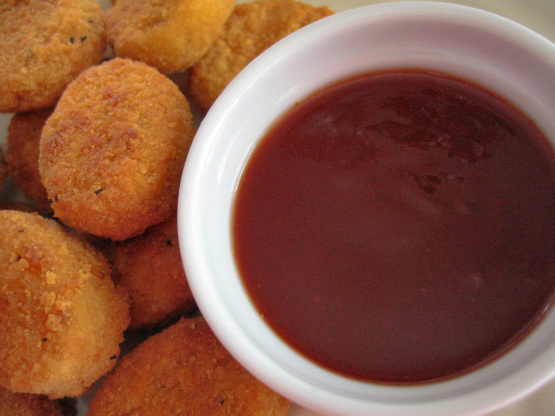 1 cup distilled white vinegar
1 cup sugar
1/2 cup pineapple juice
1 can 6 ounce tomato paste
2 tablespoons water
4 teaspoons soy sauce
1 teaspoon ground ginger
1 teaspoon Texas Pete or Chrystal hot sauce
1 teaspoon Sriracha
Gently simmer, stirring occasionally (do not boil), until sauce has thickened and flavors have concentrated, about 20 minutes. The sauce can be stored in an airtight container in the refrigerator for up to 2 weeks. Bring to room temperature before serving.