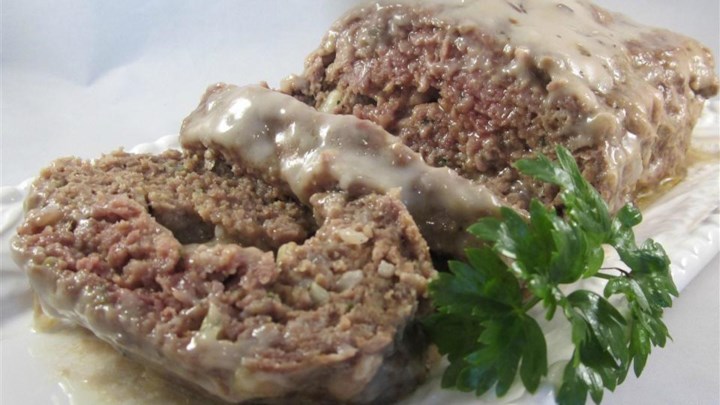 1 pound ground pork breakfast sausage
1 pound ground beef
2 eggs, beaten
1 cup seasoned bread crumbs
1/2 cup chopped onion
1/2 cup chopped green bell pepper
1/2 teaspoon salt
1/2 teaspoon ground black pepper
1/2 teaspoon garlic powder
1 can condensed cream of mushroom soup
1 can mushrooms
Preheat oven to 350.
In a large bowl combine sausage, beef, eggs, bread crumbs, onion, bell pepper, salt, pepper and garlic powder. Mix well.
Roll out mixture flat, 8 inches by 8 inches square. Spread 1/2 can of soup and the mushrooms over meatloaf, roll up and seal edges. Place in a loaf pan.
Bake in preheated oven for 30 minutes. Add remaining soup and bake for another 20 minutes.
Note
Aluminum foil can be used to keep food moist, cook it evenly, and make clean-up easier.