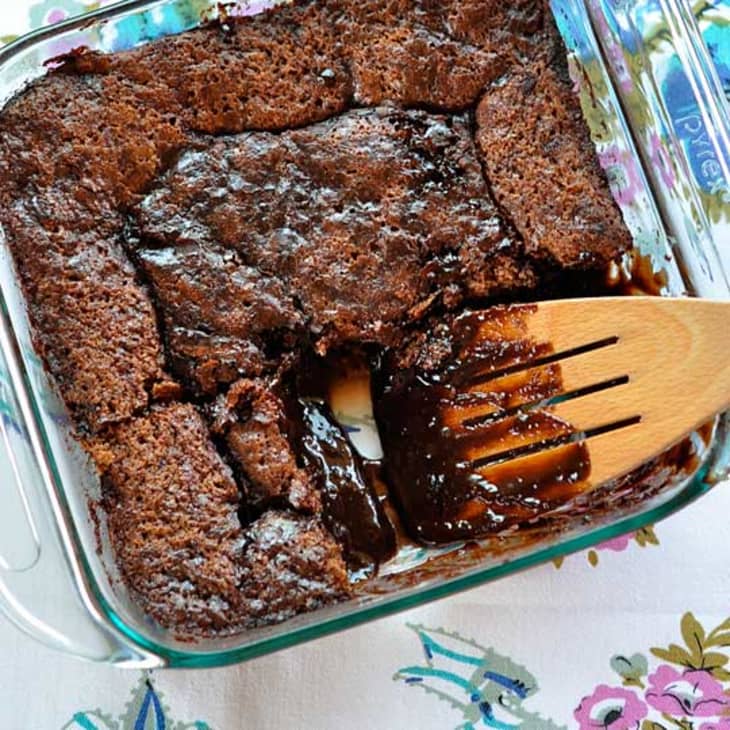 1 cup sifted all-purpose flour
2 teaspoon baking powder
3/4 cup sugar
2 tablespoon cocoa for batter
1/2 teaspoon salt
1 teaspoon vanilla
1/2 cup milk
1/2 cup chopped nuts
2 tablespoon melted shortening
2 tablespoon cocoa for topping
3/4 cup packed brown sugar
1 cup water
1/2 cup whipped heavy cream
Sift flour, sugar, baking powder, cocoa, and salt together. Stir in milk, vanilla, shortening and nuts. Pour into greased 8x8x2" pan. Mix brown sugar and 2 tablespoons cocoa. Sprinkle over batter, and then pour hot water over all. Bake in 350 degrees oven for 35 minutes. Serve warm with whipped cream.