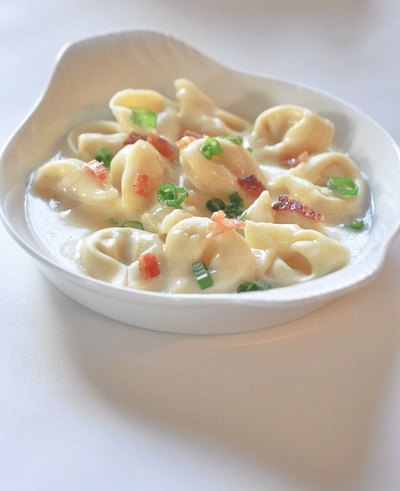 1 pkg. tortellini (9 oz.) , prepared according to package directions
6 tablespoons butter
1/2 cup heavy cream
1/2 cup grated Parmesan cheese
2 pieces of crispy cooked bacon
1 tablespoon sliced scallions
In a small saucepan combine butter and heavy cream over medium heat. When the cream and butter begin to bubble slightly add Parmesan cheese. Stir in Parmesan cheese, and whisk in cheese until it melts completely.
Place 8 to 10 pieces of tortellini in each dish for a serving. Pour cheese over tortellini and add crumbled bacon and sliced scallions over the tortellini.