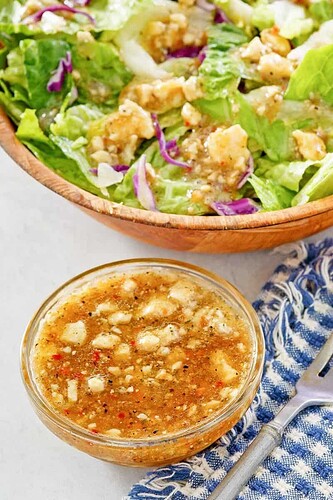 1 packet Good Seasons Italian Dressing mix
2 tablespoons red wine vinegar
2 tablespoons balsamic vinegar
1/3 cup vegetable oil
2 tablespoons water
3 tablespoons Danish blue cheese crumbles
In a small bowl combine the Good Seasons Italian dressing mix, red wine vinegar, balsamic vinegar, vegetable oil, and water. Use an immersion blender to blend well.
Add the blue cheese crumbles and pulse once or twice.