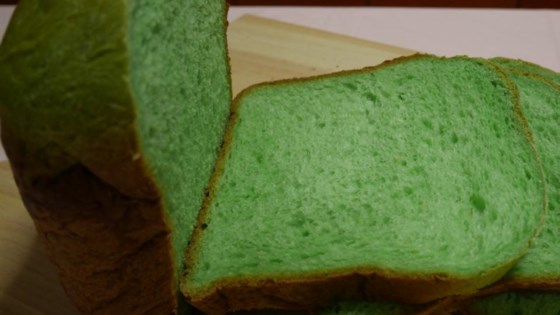 1 egg
1/2 cup milk
1/4 cup bread flour
1/4 cup cake flour
5 teaspoons white sugar
1/2 teaspoon dry instant yeast
1 teaspoon pandan paste
1 teaspoon pandan flavor
1 tablespoon butter
1 teaspoon butter
Place egg, milk, bread flour, cake flour, sugar, yeast, pandan paste, pandan flavor,
and all butter in a bread machine in the order listed. Run bread cycle.
Remove dough from the machine after the cycle is done, about 2 hours and 55 minutes.