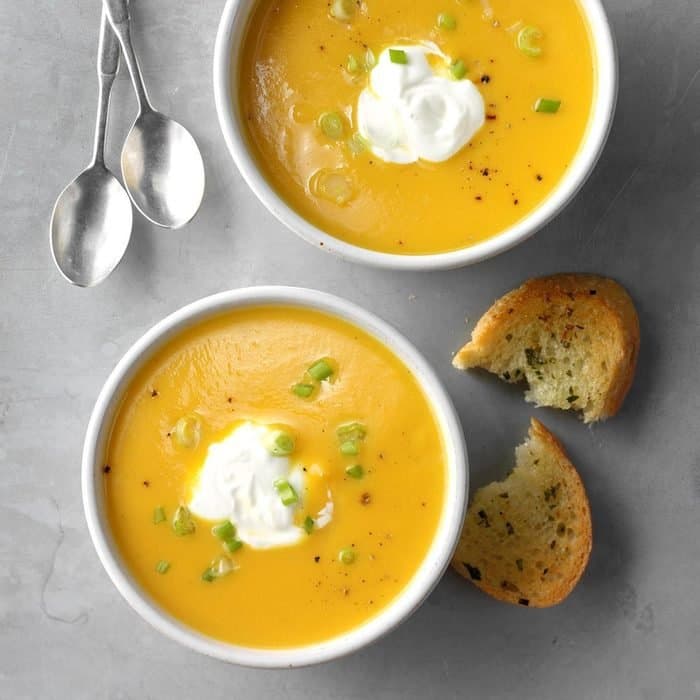 5 medium leeks (white portion only), sliced
2 tablespoons butter
4 cups cubed peeled butternut squash
4 cups chicken broth
1/4 teaspoon dried thyme
1/4 teaspoon pepper
1-3/4 cups shredded cheddar cheese
1/4 cup sour cream
1 green onion, thinly sliced
In a large saucepan, saute leeks in butter until tender. Stir in the squash, broth, thyme and pepper. Bring to a boil. Reduce heat; cover and simmer until squash is tender, 10-15 minutes . Cool slightly.
In a blender, cover and process squash mixture in small batches until smooth; return all to the pan. Bring to a boil. Reduce heat to low. Add cheese; stir until soup is heated through and cheese is melted. Garnish with sour cream and onion.