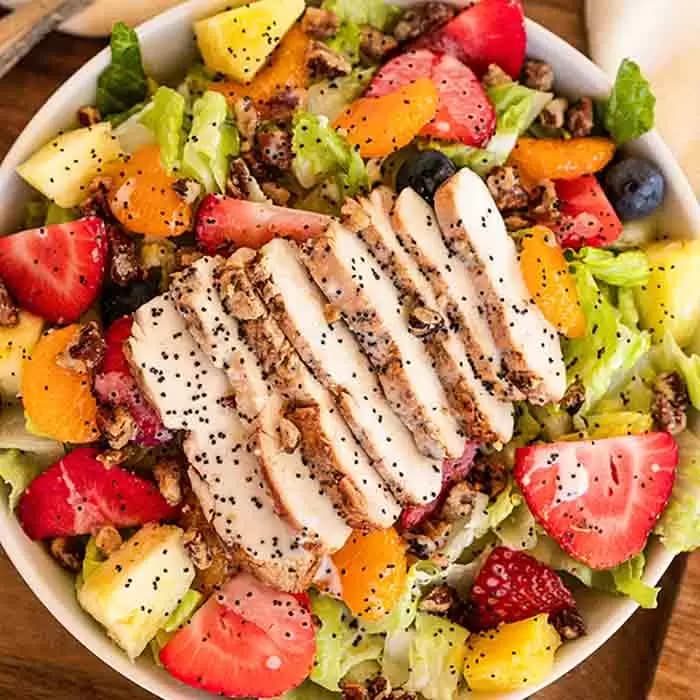 3 boneless chicken breast
1/4 cup olive oil
3 tbsp balsamic vinegar
1 tbsp minced garlic
1 tsp salt
1/2 tsp black pepper
3 romaine hearts chopped
3 cups spinach fresh
1 pineapple diced
16 oz. Strawberries Sliced
1 Cup blueberries
1 can mandarin oranges drained
1/2 cup chopped roasted pecans
1 Tbsp Poppy seeds
Poppy seed Dressing
Marinade the chicken in the balsamic vinegar, oil olive, minced garlic, salt and pepper for at least 1 hour but overnight is ideal.
Grill the chicken over medium heat for approximately 5-7 minutes on each side until the chicken is cooked through.
Set aside and allow the chicken to cool slightly. Then slice the chicken.
Add the romaine lettuce and fruit to a large mixing bowl. Toss well until all the ingredients are well combined.
Top with the chicken, pecans, additional poppy seeds and drizzle with the poppy seed salad dressing.