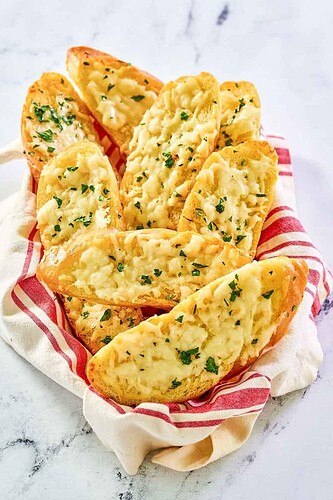 1 loaf French bread
1/2 cup butter
1 teaspoon garlic powder
1 pound provolone cheese shredded (or substitute with any other cheese)
Cut the bread on the bias into slices.
Place the butter and garlic powder in a skillet over medium heat and allow the butter to melt.
Dip one side of each slice of bread into the garlic butter.
Sprinkle generously with cheese.
Bake at 375°F until the cheese is melted and just beginning to brown.