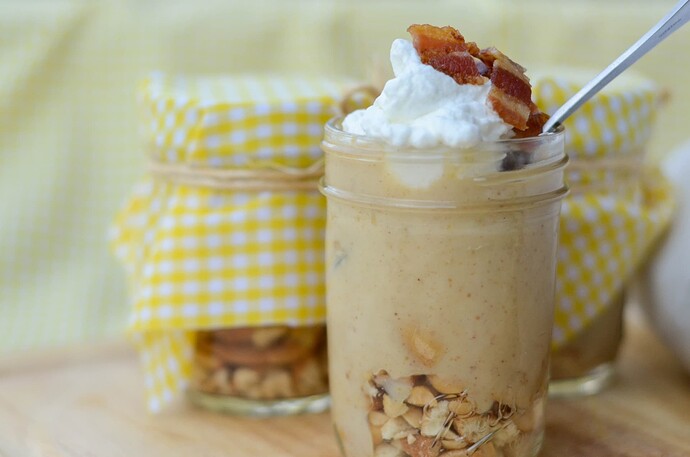 3 c milk
4 egg yolks
1 c sugar
1/3 c all-purpose flour
1/8 tsp. salt
1/2 c creamy peanut butter
2 small ripe bananas, diced
2 tsp. vanilla extract
1 c chopped roasted, salted peanuts
1 c coarsely crushed vanilla wafers
Garnishes: whipped cream and cooked bacon
Cook first 5 ingredients in a large saucepan over medium-low heat, whisking constantly, 15 to 20 minutes or until thickened. Remove from heat; whisk in peanut butter until blended. Stir in diced bananas and vanilla.
Combine peanuts and vanilla wafers. Divide 1 cup peanut mixture among 10 (8-oz.) jars. Top with pudding mixture and remaining peanut mixture. Cover and chill 2 to 24 hours.