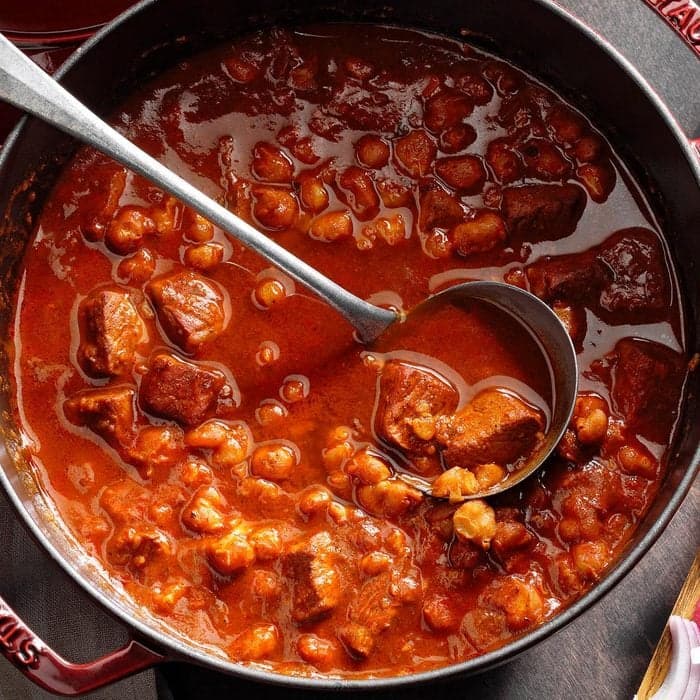 1 tablespoon canola oil
2 (1-pound) pork tenderloins, cut into 1 1/2-inch pieces
4 cups fat-free, lower-sodium chicken broth
1 2/3 cups chopped onion (about 1 medium)
1 1/2 teaspoons ground cumin
1 teaspoon dried oregano
1/2 teaspoon freshly ground black pepper
1/4 teaspoon ground cloves
1/8 teaspoon crushed red pepper
4 large garlic cloves, minced
2 (15.5-ounce) cans white hominy, rinsed and drained
2 (4.5-ounce) cans chopped green chiles, undrained
1 cup packaged angel hair slaw
1/2 cup thinly sliced radishes (4 radishes)
1/2 cup diced peeled avocado
2 limes, each cut into 4 wedges (optional)
Heat a large nonstick skillet over medium-high heat. Add oil to pan; swirl to coat. Add pork to pan. Cook 8 minutes, browning on all sides.

Combine pork, broth, and next 9 ingredients (through chiles) in a 5-quart electric slow cooker. Cover and cook on LOW for 8 hours. Ladle posole into bowls; top with slaw, radishes, and avocado. Serve with lime wedges, if desired.