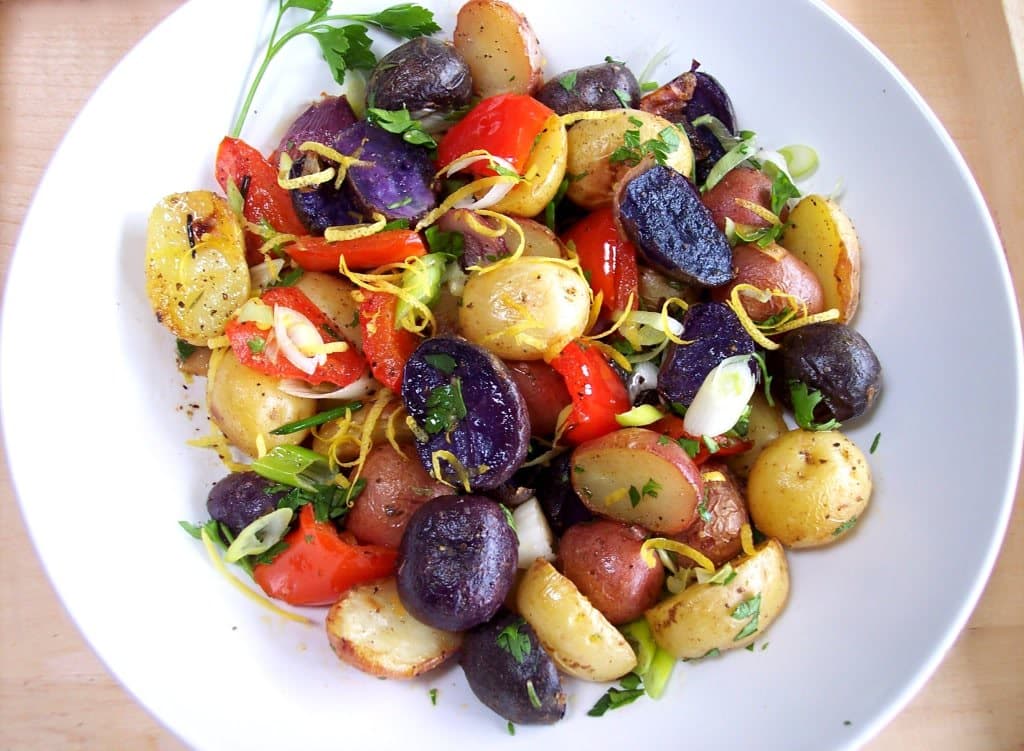 The next time you're planning a picnic, don't forget the pickle. Consider this potato salad recipe for your next gathering.
Red, White and Blue Savory Potato Salad
Serves 8 to 10
Ingredients:
6 large red potatoes, unpeeled
4 hard-boiled eggs, peeled
4 small green onions, thinly sliced (white and light green part only)
6 slices maple-smoked bacon
1/2 cup blue cheese crumbles (or one 4-ounce package)
Dressing
11/2 cups mayonnaise
1/3 cup minced Del Monte® Organic Sweet Bread & Butter Chips
1 tablespoon cider vinegar
2 tablespoons reserved bacon drippings
1 tablespoon prepared mustard
1/4 teaspoon celery seed (ground or whole)
1/4 teaspoon Tabasco® sauce
1 teaspoon ground black pepper
1/2 teaspoon salt
Directions:
In a large pot of salted, boiling water, cook potatoes until fork tender. Drain; set aside. Cook and crumble bacon, reserving two tablespoons of drippings. In a medium bowl, stir together all dressing ingredients. If thinner dressing is desired, add small amounts of liquid from the pickle jar.

While potatoes are still warm, cut into small chunks. In a deep glass bowl, layer 1/3 potatoes, eggs and onions. Top each layer with 1/3 portion of dressing. Repeat two more times, ending with dressing. Top with crumbled bacon and blue cheese.
And now there is an organic choice of pickles. Del Monte® offers the first line of USDA-certified organic pickles, available in supermarkets and retail outlets offering natural and organic foods nationwide. I personally use the good old Vlasic.
Until Next Time… Be Well!
Kind Regards,
RSN
=-=-=-=-=-=-=-=-=-=-=-=-=-=-=-=-=-=-=
Tired of Exercising and Dieting?

It's Time to Try BioPls Slim Pro
=-=-=-=-=-=-=-=-=-=-=-=-=-=-=-=-=-=-=