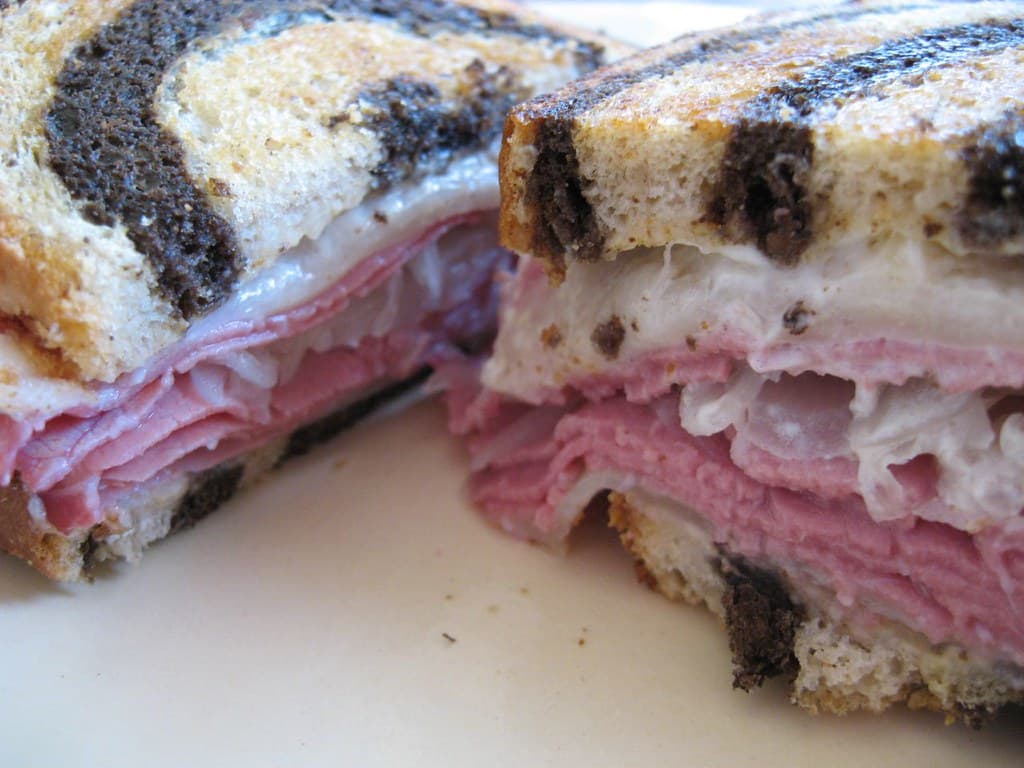 2 pieces pumpernickel rye bread
3 tablespoons thousand island dressing
2 slices Swiss cheese
4 slices pastrami
1/4 cup sauerkraut
2 tablespoons butter
Preheat a waffle maker on medium-low heat.
Spread each slice of bread with the Thousand Island dressing. Place a piece of cheese on top of each slice.
Add the pastrami and sauerkraut to one side. Close the sandwich and butter the top with 1 tablespoon butter.
Set the sandwich, butter-side down, in the waffle maker. Spread the remaining butter on top of the sandwich and close the waffle maker.
Toast until golden and crisp, 2 1/2 to 3 minutes.
Remove, slice in half and serve with potato chips.