Ricotta Cheese And Watermelon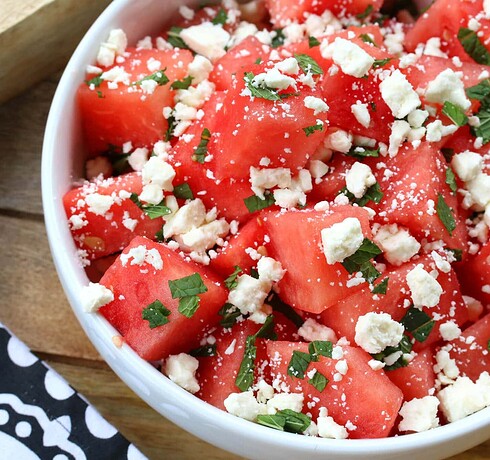 =-=-=-=-=-=-=-=-=-=-=-=-=-=
Create Quick & Easy Fat Burning
Recipes That Will Taste Just Like Your Favorite Meals: Here
=-=-=-=-=-=-=-=-=-=-=-=-=-=
Ingredients:
500 g ricotta cheese
1 lg lemon,juice and grated rind
8 Slices of chilled watermelon
1 salt
1 Fresh Ground black pepper
GARNISH ========================
1 watermelon seeds
1 lemon wedges
Combine cheese, lemon rind, juice, salt and pepper in a bowl. Mix
well using a fork. Remove some of the seeds from the watermelon and
roast in moderate oven 180C for 7-8 minutes. Allow to cool.

Arrange watermelon slices on plates and add ricotta cheese mixture. Sprinkle
roasted seeds over cheese and garnish with lemon wedges.
1 Serving
Enjoy!
RSN