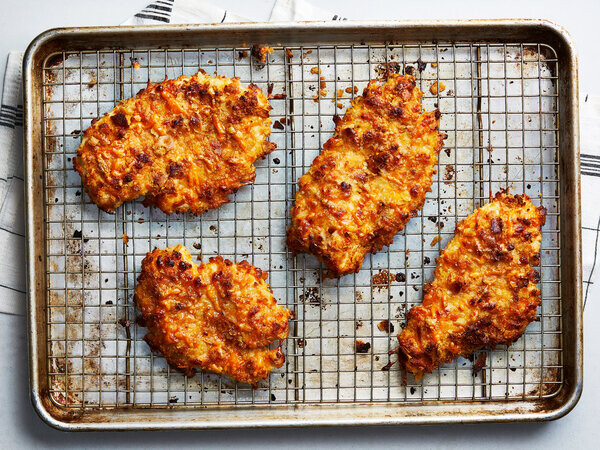 1 pound boneless skinless chicken breast strips or breast pieces
35 Ritz crackers crushed into fine crumbs
1/2 teaspoon salt
1/2 teaspoon paprika
1/8 teaspoon ground black pepper
1 egg beaten
3 tablespoons milk
2 tablespoons butter melted
Preheat the oven to 375°F, and lightly grease a baking dish.
In a bowl, combine the Ritz cracker crumbs, salt, paprika, and black pepper. Stir.
In a separate bowl, combine the egg and the milk. Stir.
Dip the chicken in the milk/egg mixture, and then coat in the cracker mixture.
Put the chicken in the baking dish, drizzle the melted butter on top.
Bake for 30 minutes.