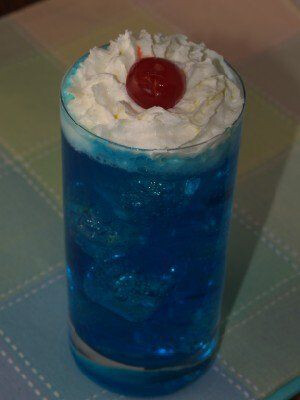 1/2 cups Sprite or Ginger Ale
3 or 4 drops blue food coloring
1 ounce whipped cream
1 cherry
ice
Fill a tall glass with ice.
Add Sprite or ginger ale.
Add 2 to 3 drops of blue food coloring and stir to combine. Add more food coloring if you want the drink to be a darker blue color.
Top with whipped cream and a cherry.