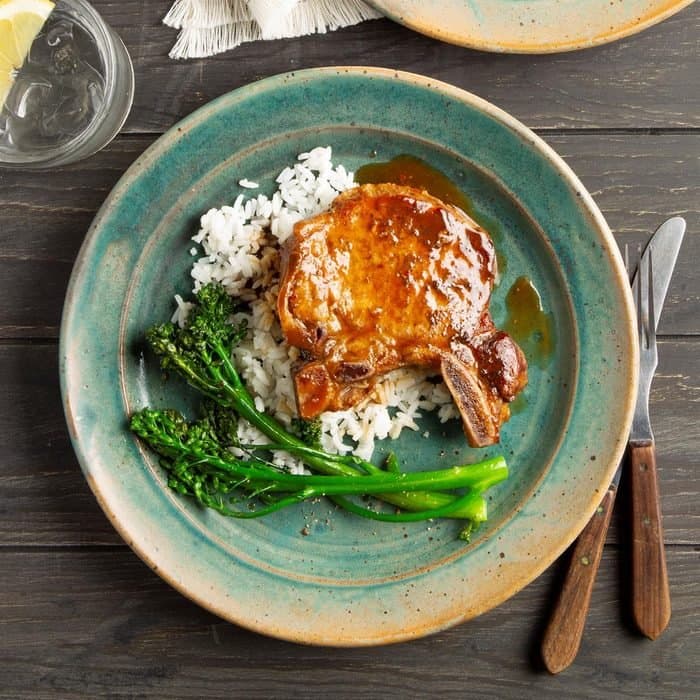 4 - 6 Boneless pork chops
3 cloves garlic, minced (or 1/2 tsp. powder)
4 T. soy sauce
3 T. brown sugar
1 1/2 c. chicken broth (divided)
1 T. cornstarch
Lightly brown pork chops in a small amount of oil. Remove from pan and
add garlic, soy sauce, brown sugar and 1 c. chicken broth. Stir to mix
and return chops to pan and cover. Simmer for a few minutes until the
chops are done (15-20 minutes or so). Remove meat again (or move to the
side of the skillet) and add remaining broth which has been mixed with
cornstarch. Bring to a boil to thicken and return meat to the pan,
coating it well.
Serves 4.
Sauce can be doubled to serve it over rice or noodles.